I was authorized by JICA-SDGs partner!
It was authorized from JICA (incorporated administrative agency Japan International Cooperation Agency) by "JICA-SDGs partner".

With the JICA-SDGs partner system, JICA founded it with the goal of more progress of SDGs enforcement guideline and the SDGs action plan that Japanese Government (Headquarters for Promotion of SDGs) decides in July, 2020, and authorizes a company, a group working for the achievement of SDGs with JICA as a partner.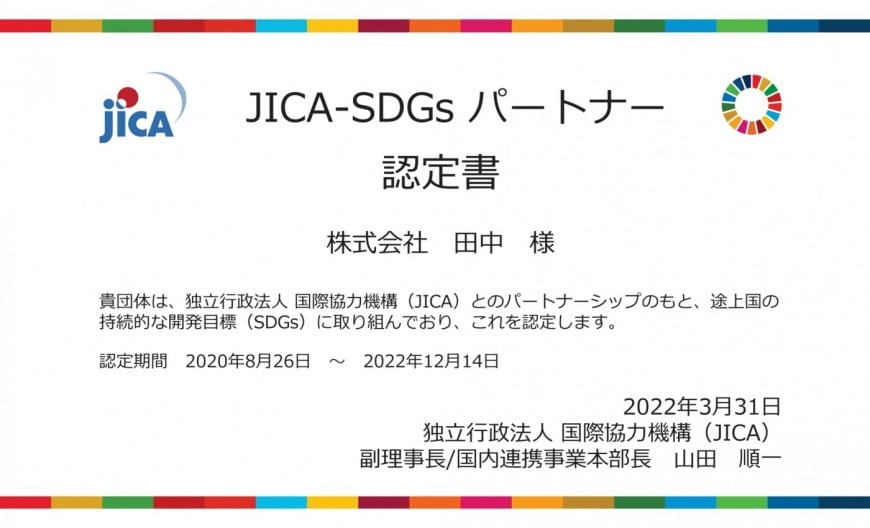 Cooperation contents with JICA
The damage of the road after the rainy season has a great influence on the distribution intensely in Cambodia, but there is no appropriate technique that can support it.
We conclude duties trust contract with JICA in the scheme of "medium and small-sized business, the SDGs business support project" in order to make use of a company's technique in road collapse measures of Cambodia and investigate the practical use.
I contribute to a goal with less than it of SDGs, and this approach will cooperate with JICA well in future, and it will continue being active for realization.

SDGs goal 9 supports sustainable infrastructure development by the support reinforcement to the developing country.
SDGs goal 11 provides the access to a sustainable transportation system by safety improvement of the traffic.
SDGs goal 12 strengthens ability to be concerned with the sustainable consumption, production of the developing country.
Approach to SDGs of Tanaka
We develop an activity to contribute to the realization of the SDGs goal in various fields including the disaster prevention correspondence in the field of the river maintenance in the country as well as the item mentioned above and are going to open the in future territory to the foreign countries. In our coming bright future, please pay attention to an activity for the realization of the sustainable society!
With SDGs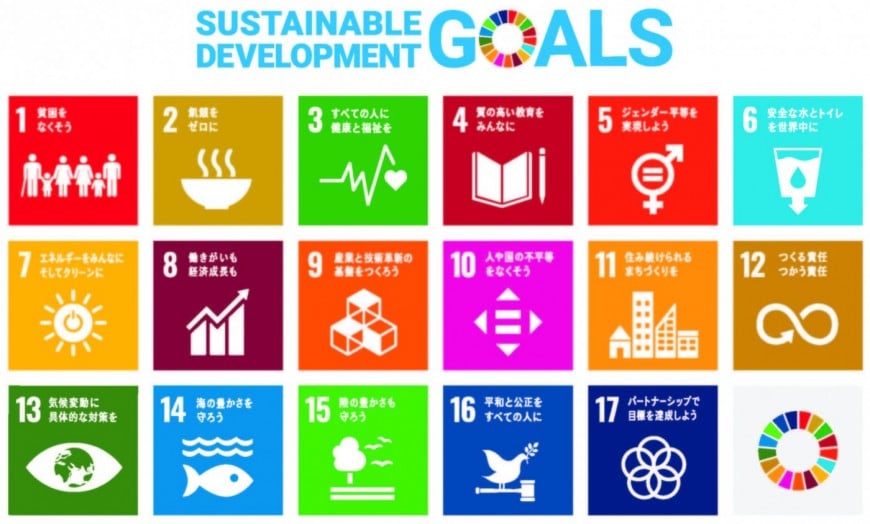 I solve various problems that society has and am comprised of 17 goals and 169 targets that ⽬ points at 2030 and makes the bright future at the whole world.
◇It is international ⽬ hyo adopted in all meeting ⼀ chi of 193 member nations in 9⽉, the New York United Nations Headquarters for 2,015 years. For the wide problems such as a climate change or the difference, it is ⽬ hyo which all countries are concerned with both the developed country and the developing country, and is settled.