With "preserving the global environment" and "coexistence between nature and humans"
as our largest themes, we will continue to take on
the challenge of being a globally active company.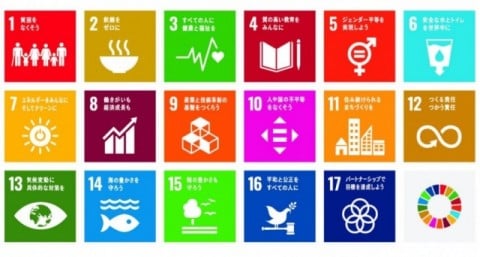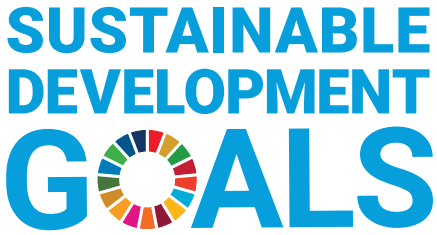 Tanaka Co. takes on the social mission of
contributing to national disaster prevention and reduction.
Tanaka Co., Ltd. is a manufacturer of fiber materials for civil engineering (Geo-synthetics/Geotextiles), as well as industrial materials. Our products are widely used in environmental preservation, mainly at rivers, harbors, and road operations, and with such goals as drainage, damming, grass-proofing, reinforcement, partition, and greening.
Tanaka Co.'s waterproof and grass-proof sheets have excellent durability due to high performance and quality. We have provided the highest number of sheets for emergency restoration work on public riverbanks that collapsed during typhoon 19 (2019), which caused severe damage still seen today.
We have created a sustainable business model in order to become a business that contributes to society.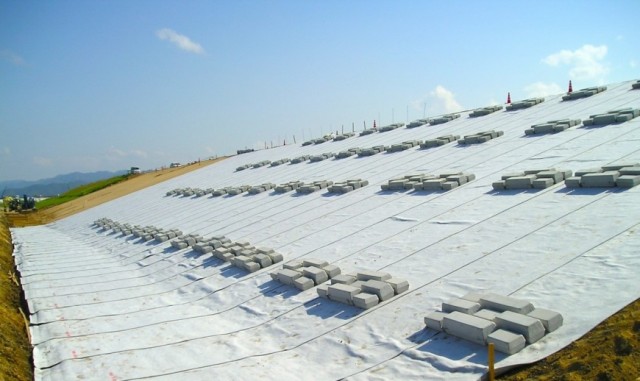 Maintaining environmental awareness, and creating better harmony between people and nature.
That is the kind of business we are developing.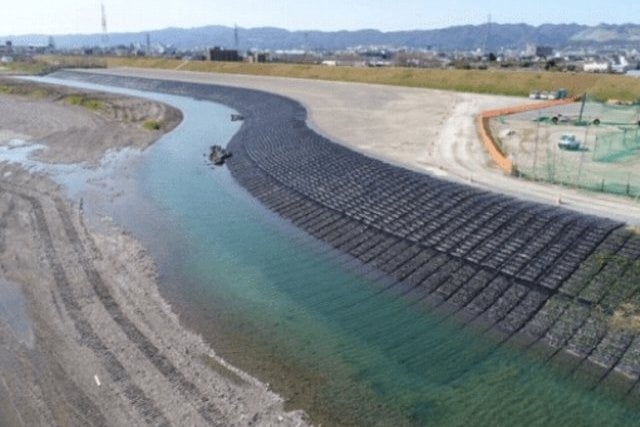 Civil Engineering Materials
Rivers and harbors, grass-proofing, greening, reinforcement material, roads, and more.
Our product development and production always seriously considers functionality, trust-worthiness, and labor efficiency, as well as the effect on the environment. Through our environmentally friendly products, we help create a prosperous society that leads to better harmony between people and nature.

Since the introduction of non-woven fabric machinery in 1972, we have provided products for public construction and civil engineering for around half a century. Meanwhile, we have begun various initiatives to make full use of our developed fibers (non-woven fabrics etc.) and plastic production/processing technologies in new fields. We also develop a wide variety of materials, from our traditional natural fiber to the latest super fibers, in civil engineering and construction, as well as many other fields.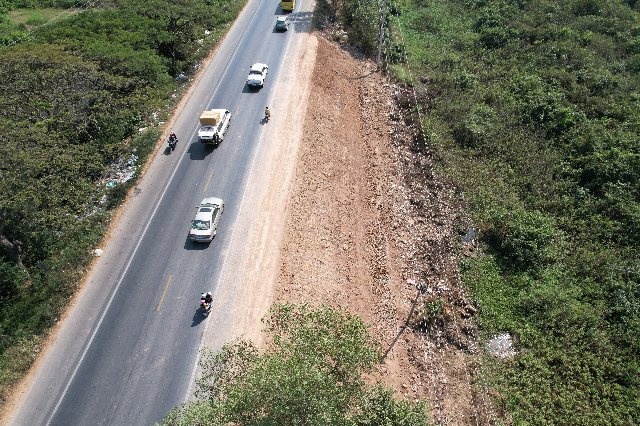 Infrastructure improvements and more in developing countries.
Over many years, Tanaka Co. has acquired much knowledge on products and construction technology through contributing to domestic infrastructure. Continuing on, we plan to share this knowledge overseas and build new business opportunities.
Tanaka Co., Ltd. is currently hiring people to come and work with us.
We look forward to applicants who have a spirit for challenges.
Spend your days at their best with us!